Celebrating over 50 years of transporting the public is a milestone for the Burke family from Claretuam, whose luxury coaches are among the vehicles most visible night, noon and morning on the roads linking North Galway and South Mayo with Galway City.
Putting the passenger first is the motto of the Burkesbus firm, who are pioneers in passenger transport in the West of Ireland. Their aim is to ensure that commuters get to their destinations cheaply, in comfort and with the greatest frequency of service, which often means service on the half-hour between Galway City and Tuam, to other destinations at peak-travel times, and hourly at other times.
The Burke family started out with just one minibus, which made its maiden voyage transporting eight people to and from the All-Ireland football final on the last Sunday of September 1964 when Galway won the first of its famous three-in-a-row titles.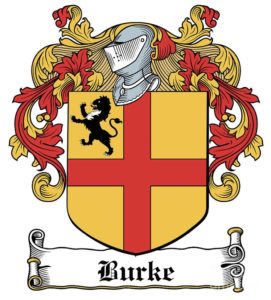 The firm was set up initially by Tony and Eileen Burke to cater mostly for students travelling to and from school, and this service was expanded a few years later when free education was introduced in Ireland. Their sons joined the firm in the early 1970's and, in 1973, Pat and Maurice Burke bought their first bus together.
The company expanded and developed down through the years to its present position as one of the leading coach hire companies in Ireland. As the transport needs of the public changed through the years, the business expanded and diversified from school transport to local and express services and private hire and tours, while for many years now, Burkesbus luxury coaches have been providing most-efficient commuter services between Galway City, North Galway and South Mayo and these are seen as among the best and cheapest commuter services of their type in the country. The services operate on seven days every week.
The third generation of the family are now involved in different aspects of the business. Maurice's son Alan and Pat's son Damien are both immersed in the day-to-day management of the bus services and routes.
The biggest priority of all for Burkesbus is putting the passenger first every time. That has been the priority for over the past 50 years and will remain so as this family-operated coach transport company remains as prime providers of transport at an affordable price for the public